Ensure compliance with regulatory requirements worldwide
Up-to-date: Latest validation sets provided in timely manner
Validation technology trusted by over 35 regulatory authorities globally
Trusted by regulatory authorities across the world, including the European Medicines Agency (EMA), EURSvalidator is a validation software designed to ensure effortless eCTD, NeeS and vNeeS compliance through multiple subscription options.
EXTEDO's EURSvalidator provides multiple subscription options for individual validation needs and enables users to configure their EURSvalidator subscription according to the country or region they want to file the submission. The validator enables users to combine different validation set packages within one package.
As the consulting partner of choice for more than 35 regulatory authorities worldwide, we ensure the greatest possible accuracy in managing your medicinal or veterinary eSubmissions.
Request your personal EXTEDO Software Demo now!
Available as Regional Subscription Modules
EURSvalidator uses a regional subscription model with packages of validation sets available depending on the country or region you want to file your submission within. Different validation set packages can be combined within one subscription.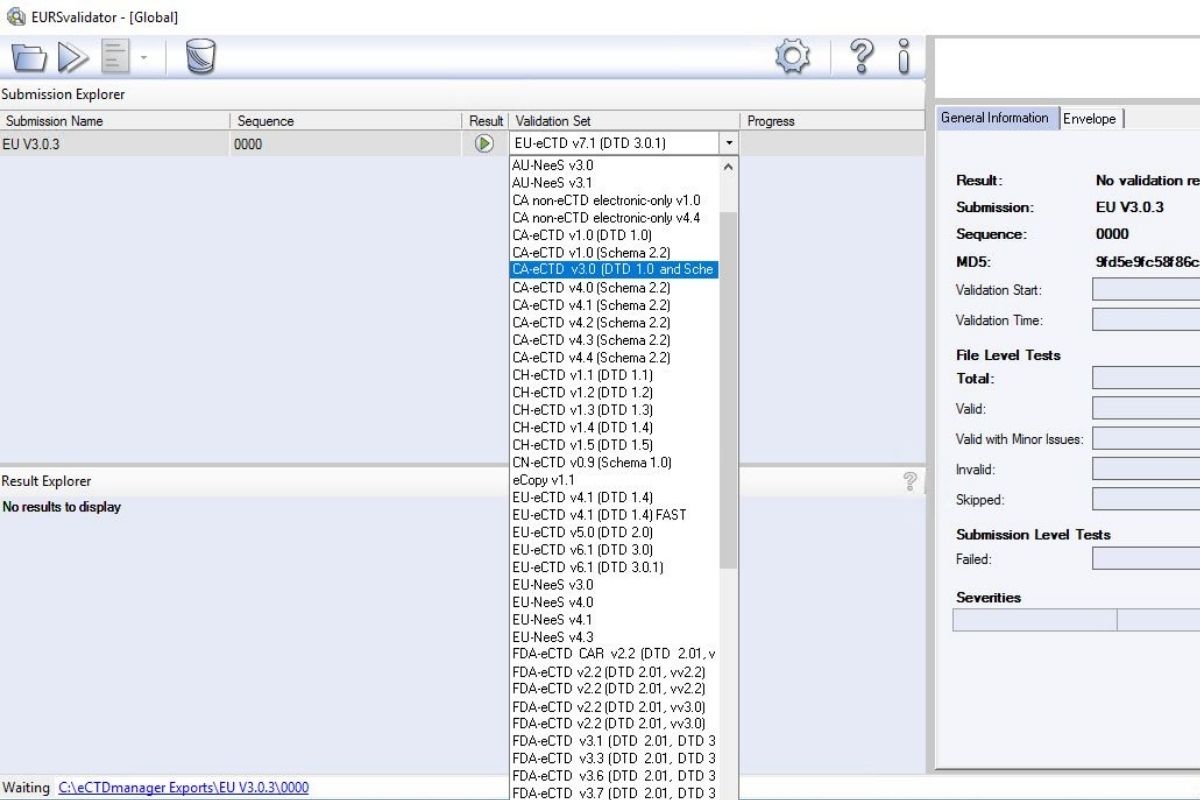 "EXTEDO is a great example of a company that really understands the requirements of the market."
Director Business Development, Technical Operations and international Business at Genericon
Your plan to effortless compliance
Book a meeting
Please complete the form to discuss your validation challenges with one of our experts.
Meet for 30 minutes for your demo and consultation
Meet our specialist to review your needs and requirements and get a plan and software solution perfect for your company needs.
Compliance with industry standards ensured
Your organization reduces the time and effort required to validate your regulatory submissions and ensure compliance.