Best educational opportunity with hands-on exercises
Certification upon successful completion of courses
All classes are conducted by highly experienced trainers
We offer detailed training for each product within the EXTEDOpulse solution portfolio to ensure you get the most out of your purchased solution.
Training sessions are tailored to your individual needs and cover a broad range of technical and regulatory topics.

Designed to educate you on how to utilize your EXTEDO solution, our training sessions are conducted either in-house or onsite. They comprise of a mix of presentations (~40% of the overall training), practical exercises (~40% of the overall training), and workshops (~20% of the overall training).
In addition to the physical training courses, many courses are also available on our eLearning platform.
Courses are designed to engage participants of all backgrounds, and we encourage feedback throughout each session to ensure that all questions are answered. Across the three tiers we deliver a number of different types of training classes.
During these sessions, users are taught the basic functionality of their EXTEDO solution including its user interface and out-of-the-box functionality. Training sessions are based on common business processes to ensure participants gain the maximum practical experience. The successful completion of basic level training is essential for all customers.
EXTEDO's Advanced training courses are targeted at customers wishing to deepen their knowledge of a specific product. Our Advanced level training curriculum covers a wide range of topics, typically these include technical product details and insights into specific business and/or regulatory processes. Depending on your exact requirements, Advanced training sessions can focus on technical, regulatory, or a combination of both. Unlike EXTEDO's other training courses, Advanced training sessions are custom designed and can be performed either in-house or via a web conferencing tool.
Consulting Level Training
EXTEDO provides individual training and other consulting services dependent on a customer's needs. Our available services range from the preparation of personalized client training, to support with ongoing submissions, and business process consulting.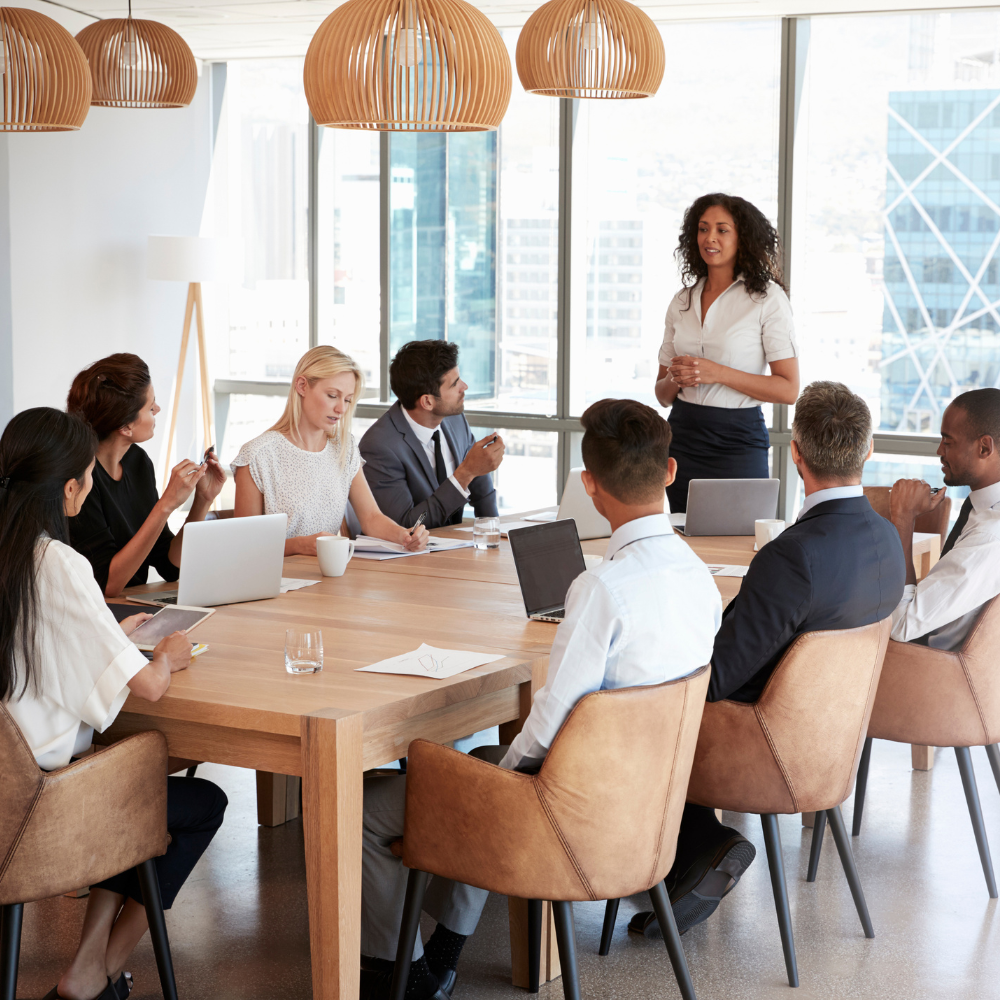 EXTEDO eLearning - eLearning at the EXTEDO University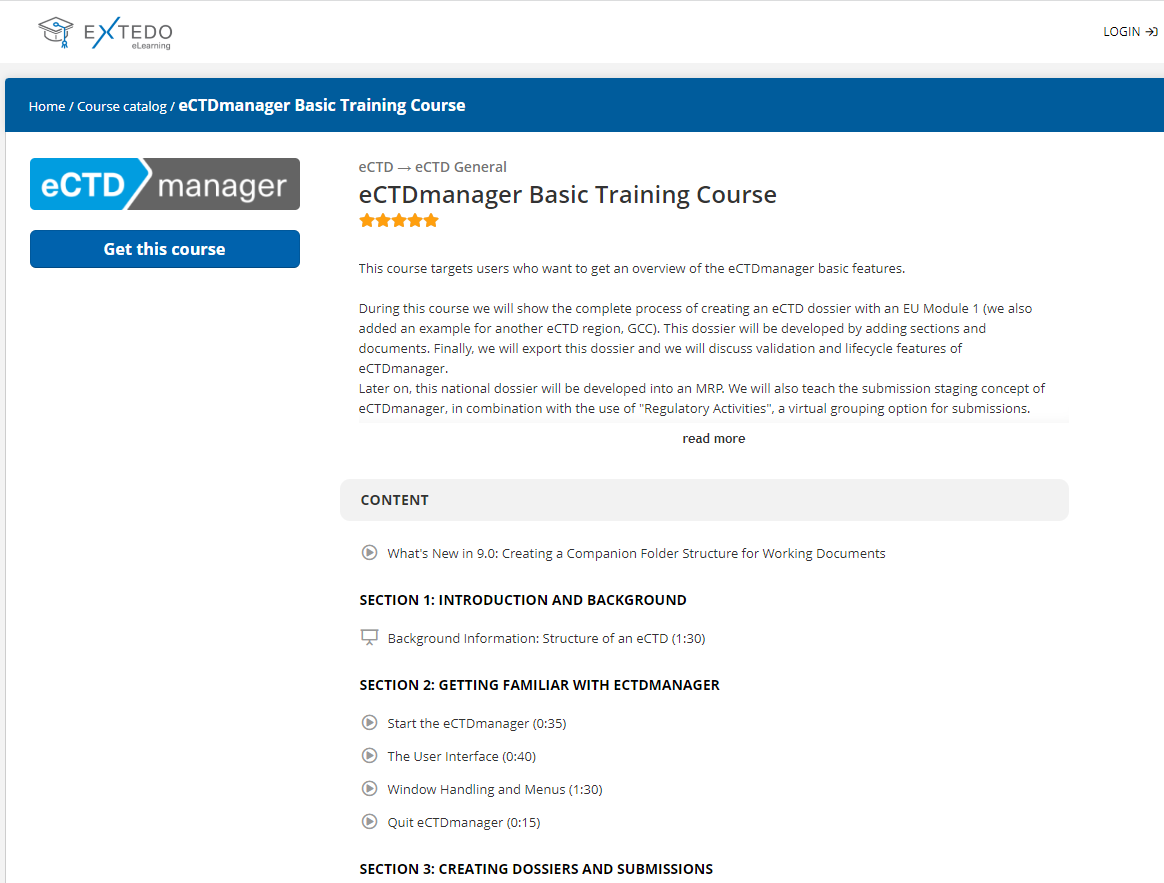 Today's customers are asking for relevant, mobile, self-paced, and personalized content. This need is fulfilled by online learning. Using this approach, our customers can learn in comfort and at their own pace.
Check the current course catalog on https://extedo.talentlms.com/catalog
Each of EXTEDO's training courses is designed to engage participants and to make sure all your needs are addressed.
All our training courses are process-oriented. Every feature is presented in its business-process context. We describe a business case and discuss the features that support them.
All our training courses are set up similarly. After some initial background information, each training course includes several easy-to-digest video clips, typically 2-3 minutes long. All video clips show the relevant application in a typical/standard configuration. They follow a "barrier-free" approach, including descriptive text elements and a supporting audio track in English. The clips can be completed in any order.
Each user validates their learning by answering test questions. After completing any required tests, a downloadable certificate is presented that is valid for one year.
"Since the EXTEDO solution is easy to use the training process went smoothly. We were working on compiling dossiers almost immediately after the installation".
Quality Assurance & Regulatory Affairs Manager at PHF SA